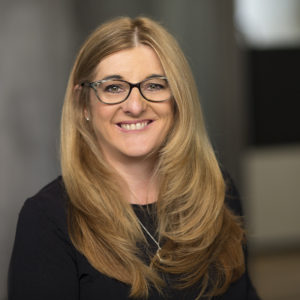 Hi!
And welcome to Career Tips To Go.
Since you found this page here's a little bit of background about me, what makes me tick and why I founded this blog.
I like figuring out stuff that's not working as well as it could or should. And then working out what to do about it.
This has led to my career choice to work in transformation. Business transformation for organisations as a Strategic Business Adviser and career transformation as an author, blogger and speaker.
My background is in sales, marketing, operations and senior management roles where I have managed national teams and multi-million dollar budgets. I am proud of my track record driving successful business transformation, the delivery of business results and the development of high performance teams.
I am equally proud of the results of the consultancy practice I have built over the last 5 years which has expanded the capability and capacity of organisations in the not-for-profit, health and IT industries. Change management, communication and processes with a focus on business results, profitability and customer satisfaction are the common denominators for transformation regardless of the industry. And these are the areas I have been able to provide expertise and make a positive impact for my clients.
Based on my experience in a corporate career I developed a framework for career success that is featured in my award nominated book, "Hot Tips for Career Chicks" and am CEO and founder of this career blog, Career Tips To Go.
I am thrilled that my career insights have been featured on the pages of major magazines and newspapers and my articles have appeared regularly in international publications.
The allure of figuring out mysteries began with a love of Agatha Christie novels that I shared with my father, and progressed to working out 'how things work' in organisations, for processes and people (as opposed to anything that involves a screwdriver or a wrench!)
I speak at corporate and other events (anywhere where they will let me on the stage really!). I love that my career provides me with the ability to write, mentor and speak on careers as well as work in my profession as a business transformation specialist to corporate organizations.
My goal is for people, who are genuinely looking to improve or enjoy their career, or are struggling with work challenges, to have a resource that provides them with practical advice, ideas and inspiration.
I hope I can help!
Karen's 'Selfie'
"Never ask others to do what you're not prepared to yourself" is a career tip from a mentor that Karen has used as a guiding principle for many years. So, here she shares her career…'Selfie'…
Current Role…Business Transformation Consultant and Career Specialist.
Location…Sydney, Australia.
Three words that best describe my role are…. Varied. Stimulating. Rewarding.
The knowledge and skills I needed to get this role were… To do what I do now requires the sum of all the knowledge, skills and experience that I have gained throughout my working life. I had some roles that were not my 'ideal' job and in fact thought that I had made a mistake by taking one or two of them but interestingly they gave me a breadth of knowledge and experiences that I wouldn't have had otherwise.
I got these by… Learning my craft. I took the time to become proficient in my profession (I started out in sales) and then making some career moves sideways to broaden my skill set and experience.
I spend most of my day… Talking with people. Preparing presentations. Thinking, planning, writing, presenting, reading and the unavoidable, email.
When I was growing up I wanted to be… A teacher. I was a complete nerd and used to make my younger brother play 'schools' on the weekend. Obviously, I was always in the starring role of teacher. Fortunately, he still talks to me.
I still love… Talking and writing. It took growing up to expand my world view to see that I can apply these in different roles. There were no 'sales' role models in school. And, I confess, there wasn't even an Internet…but the skills I love are still important for the way the world works now…and the opportunities it presents.
The best career tip I've been given… The one that jumps to mind is "know yourself". Self-awareness is the greatest tool in understanding your strengths, weaknesses, why you react to certain situations, what you're looking for and how to play with others.
The coolest opportunity I have had in my career so far… There have been many and all sorts of appropriately 'business' ones that I should mention. But the one that jumps to mind is being able to choose the entertainment for a major conference and I booked one of my favorite Aussie singers. I did have a bit of a panic just before he hit the stage (there are 1,500 people here…what if they don't like him?) but the crowd loved him and he rocked the event. It set the bar high for the next year…
My first job… McDonalds. Cooking fries. I wasn't very good but I earnt some money and it helped towards staying in school.
Game of Thrones or Starwars? Has to be Starwars. But I must say I'm a sucker for the Sound of Music on a rainy Sunday afternoon. And Ground Hog 'Day. Could watch that one over and over again…
My best career advice would be… Well I have a whole blog to share my thoughts on! Seriously though it has to be 'know yourself'. Understanding who you are and what you stand for is crucial to being able to cope with the pressures of work and the challenges of change. And my other best career advice would be to try what you learn. Don't read blogs, attend training courses and and then go back to doing things the way you did before. It's hard to do new things but it's easy when they work.
Karen's on LinkedIn – you can visit her profile here.
To read more 'Selfies' from real people with careers across the U.S., U.K., Asia and Australia working in Sales, Marketing, Finance and Operations visit the Selfies on Career Tips To Go.