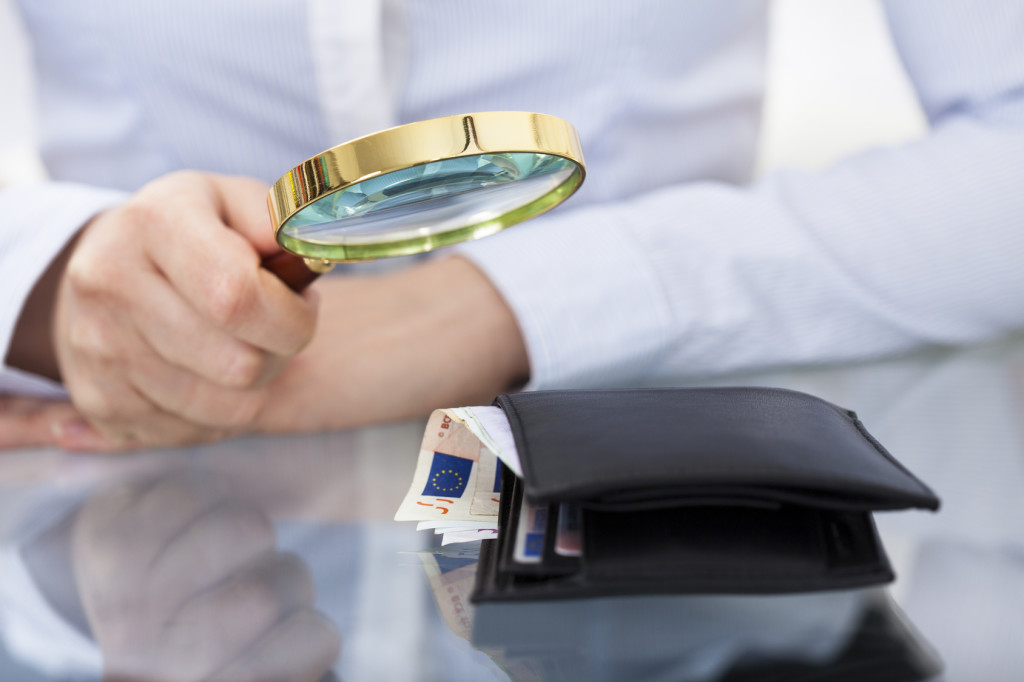 by Karen Adamedes
You're going to be offered the job. Or at least you're pretty sure you are going to be. You're thrilled and picturing yourself in the big chair and doing whatever it is that you will be doing for this role.
But don't break out the champagne and dancing shoes just yet.
There's one more big hurdle that you have to get past before you'll be in the position where you can accept the job even if it's offered to you.
You need to negotiate your salary package. (Don't panic!)
What you earn is important to your career for a whole lot of reasons, our earlier post 'Why it's important to earn what you're worth' talks about the impact how well you negotiate for yourself has on your credibility (not to mention how much money you make!).
And in 'What's negotiable in a salary package?' we discussed what might be negotiable and the importance of understanding this so that you can make decisions about what is important to you and what you might be prepared to trade off – before you get into the fun and games of the negotiation itself.
Apart from knowing what you are able to negotiate you need to do even more background research before you start negotiating for your salary and benefits.
You need to know the benchmarks of the average remuneration packages for people in your job, your industry and in your organization.
There are lots of credible online recruitment sites where you can research your industry. Talk to people in your network: they'll know. Most companies have a range or guidelines on what they'll pay for a position based on an applicant's skills and experience, not to mention negotiating ability. This kind of research is factual and based on data that is generally verifiable.
But there is another kind of research you can do as well.
Don't just find out about the published data and guidelines. Find out what is really going on; what others who do the same role are paid, as well as people who do a similar role in another division of the same company, and people in similar positions in other organizations. And you shouldn't just do this when you need to prepare for a salary negotiation – good preparation comes from continuously collecting this kind of data.
If you ask people will tell you.
Don't be embarrassed about discussing numbers or afraid to ask questions.
When someone is telling you about their new job or promotion ask some questions and give them the chance to brag and you start collecting really good bench marking data! 
You don't always need to ask direct questions. Probe to gather information: "That's great news about the new job! Did they throw in a parking space with that? They did? Excellent. How do they pay the long-term incentive? Oh, right you're not on the incentive. Sounds like you scored big!"
Without even asking the dollar question you can find out things like if your contact  has managed to get a parking space but isn't on the long-term incentive. Once you have this type of information you can make some pretty accurate educated guesses about where this person is positioned and the likely value of their remuneration. File it away for later. People won't necessarily tell each other exactly what salary someone else is on, or use it in an actual negotiation, but if your know some benchmarks and where roles fit in the scheme of things it will help you work out where to pitch yourself when the time is right.
The 'official' data you gather about remuneration ranges is of value, but the reality can often be quite different.
It's not important what the company says it will pay, but rather what they are actually prepared to pay.
If your coffee shop research shows that the company pays people in your area 20% more than the 'official' going rate, this is much more important to know.
There is a chance that everyone is considered overpaid compared to the going rate. If that's the case … you want to be overpaid, too!
In cases like this, there's a fair chance that you will be successful if you pitch strongly for an amount higher than the official figure suggested to you.
Your likelihood of success increases greatly with the amount of information you have and how confidently you use it. Once you understand how this works (and it does) you will be in a much stronger position to negotiate for you!.
Career Tip To Go: Do your research and find out what companies say they will and actually do pay.
Like more career tips to go?