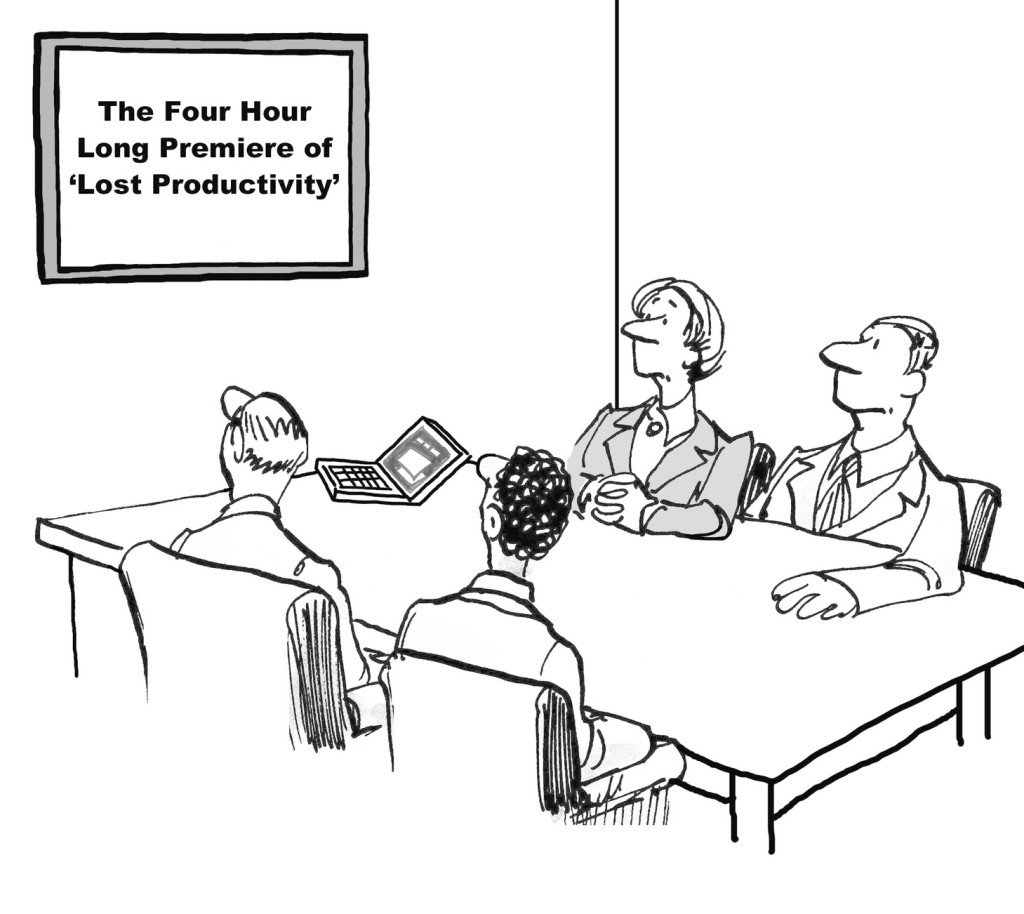 You can avoid "lost productivity" meetings by:
Not accepting meetings that you don't need to be at – Think. Twice.  Before you accept a meeting request.
Asking for (or preparing) an agenda – nothing wrong with doing this before you say yes to a meeting invitation.
Booking short meetings – there is no rule that says they have to be for an hour or half an hour. You'll encourage people to be on time in the future if they get to a meeting and it's almost over.
Having stand-up meetings – no chair will help others get straight to the point
Making your excuses and leaving a bad meeting – urgent text anyone?
Radical? Maybe
Practical? Absolutely
Do these tips work? Yep!
These have all been used in the Career Tips test environment.
Implementable? It's over to you…
Like more career tips to go?