Like the African proverb "it takes a village to raise a child" it takes a team to assemble career tips, ideas and experiences to provide practical career advice you can use…

We'd like you to meet some of our guest tipsters:
Kathi Miller-Miller

Kathi Miller-Miller is a published author and CEO of the Kathi Miller-Miller online career coaching portal.
While Kathi has always been passionate about helping others achieve success at work, in 2014 her focus took a new direction when she transitioned from coaching "in person" to "virtually" and began helping others – all over the world.
Kathi's blogging and coaching efforts are supported both by her time in the "trenches" and the "big chair."  And she effortlessly combines these 25+ years of successes (and failures!) to serve up witty and relevant insight on topics ranging from dealing with a boss that drives you crazy to managing millennials…all in a light-hearted and easy-to-ready style.
She is a published author and frequent speaker offering advice to those who have experienced unexpected job loss.  Her book entitled, "Your Journey from Fired to Hired" has quickly become the hands on guide for those that find themselves lost after hearing the words, "You're Fired!"
Feel free to visit her @ www.kathimillermiller.com where you can engage in the conversation, check out past posts and subscribe to her monthly newsletter. And for the socially engaged, you can also find her on LinkedIn; Google+; Twitter; Pinterest and Facebook. Or you can learn a little more about Kathi and read her career selfie here.
Nicole Cameron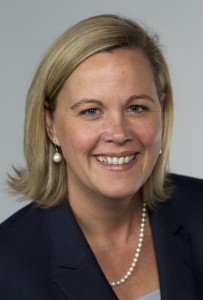 Nicole Cameron is the founder and CEO of Career Chemistry – an online talent pool for successful women, graduates, mentors and mature professionals. It's a job posting site for organizations that believe a flexible workforce delivers the best business outcomes.
Nicole's many corporate roles have included Head of Government Relations, Chief of Staff and General Manager of Government Strategy – to name a few! Throughout her career Nicole has personally experienced the benefits of flexible workplaces as well as discrimination from those who didn't support working mothers.
Nicole is an advocate for people who are talented and significant assets to business and juggling their lives; whether as parents, looking after parents, studying, managing outside interests (such as education or sports) or mature professionals wanting to wind back a little.
We're thrilled to have Nicole onboard providing regular career tips and insights.
You can learn a little more about Nicole and read her career selfie here.
Or check out Career Chemistry to post your resume, search the job listings or follow companies to stay up-to-date with the latest flexible, internship and full-time opportunities.
Alice Young

Alice Young is an HR professional with 16 years experience in commercial, social enterprise and non-profit organizations both in Australia and the United Kingdom.
Alice's key area of expertise is in providing pragmatic business solutions to people 'issues' and in enabling both individuals and organizations to achieve their goals.
Passionate about social justice issues in general and youth and aged unemployment in particular, Alice regularly contributes on a pro bono basis to the community.
Alice's experience working in organizations such as Australian Red Cross, Amnesty International, Hays, Marie Stopes International, Roche and now as a Director of Alice Young Consulting provides a diverse range of experiences for Alice to provide some powerful career tips and advice.
We're excited to introduce you to Alice and have her working with us at Career Tips To Go.
Read Alice's Career Selfie or visit her LinkedIn profile here!