by Karen Adamedes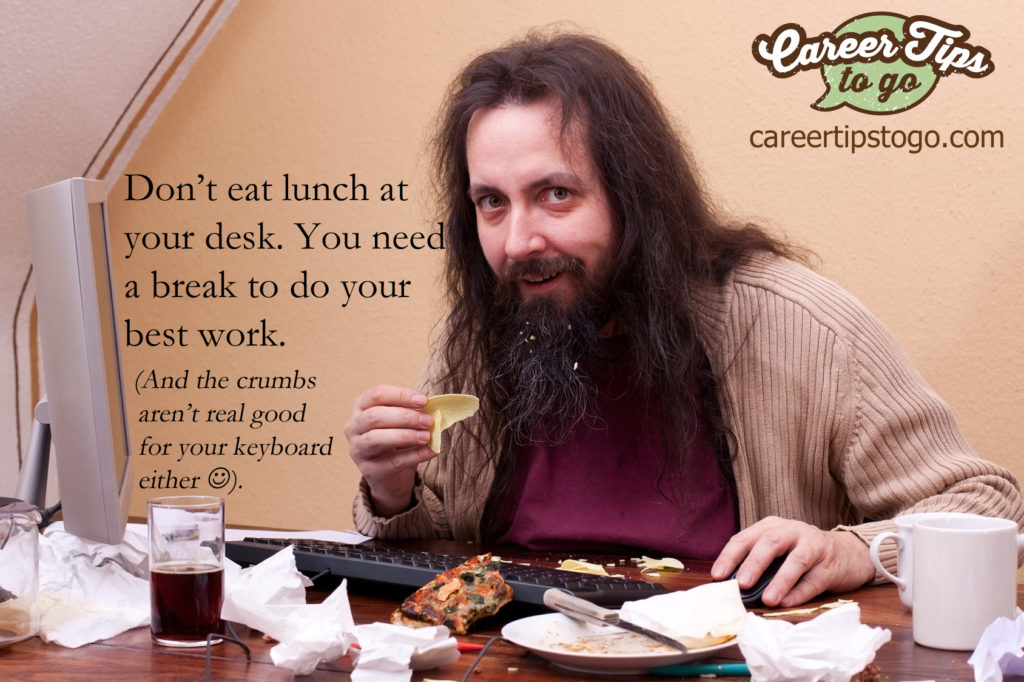 Go for a walk.
Breath in some fresh air.
Talk to someone.
Ring someone.
Yoga.
Find some colleagues to eat with.
Read a book.
Find out where everyone else in the office is hanging out.
Go shopping (a personal favorite).
You get the idea.
Take a break from work.
Whatever you do – don't keep working at your desk while you eat.
You need a break.
Your eyes need a break from the screen.
And you need a break from the work.
I often find that when I step away from my desk an answer I've been struggling with comes to mind. Or I think of a different way to tackle what I'm working on.
There's plenty of scientific evidence that breaks are good for you. From my experience they are vital to do my best work.
And they really do avoid crumbs in the keyboard!
Have a good week (and a nice lunch)…
Like more career tips to go?