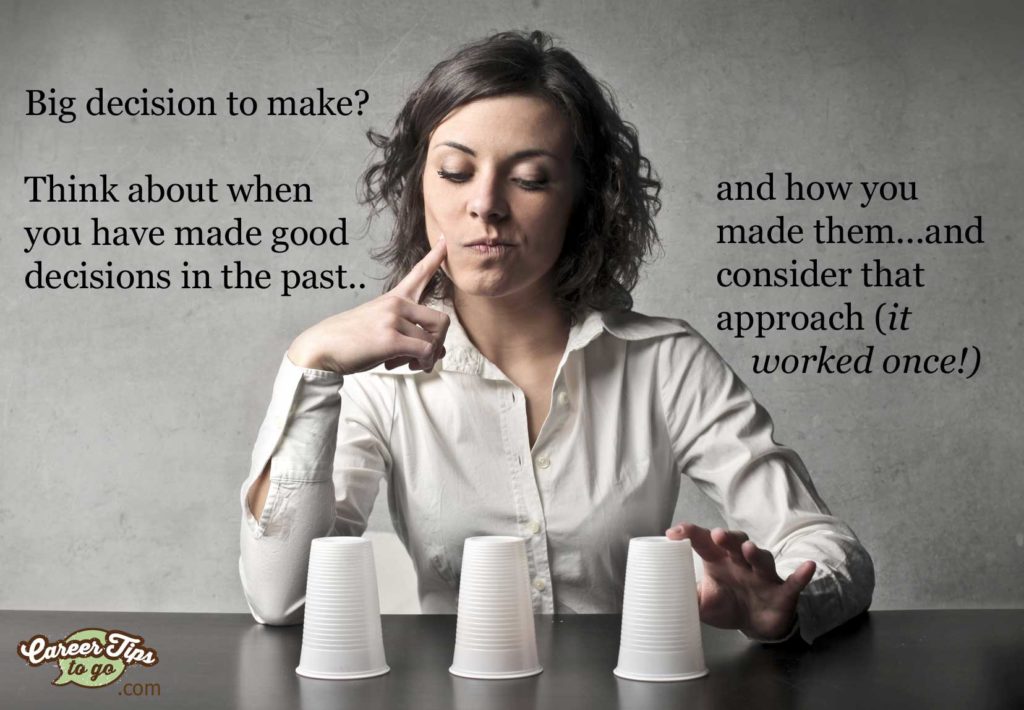 Still deciding on your career goals for 2017?
Or at a career crossroad with a couple of viable options?
Or perhaps dealing with a not-so good set of choices – like what to do about working for a boss you don't really like?
Big decisions about your career can be tricky and often harder to make than the 100 decisions you make every day as part of your job.
There are numerous options:
Seek counsel from your mentor, manager, friends, family or colleagues.
Gather more information to help make your decision.
Weigh up the pros and cons of each alternative.
Go with the lowest risk or highest reward outcome.
Look at the worst-case scenarios.
Think about the longer term implications.
Another is to procrastinate and not actually make a decision. This can seem to avoid making a wrong decision but this 'head-in-the-sand' approach can have worse consequences than one of your choices and is not going to resolve your issue (so is not actually on the list of recommendations).
There are lots of options (except that last one) to help you make a decision.
Try this:
One that I have found particularly effective is to look to the past for how I have made good decisions i.e. ones that worked out well!
And look at how I made those decisions and whether that thinking can help me with my current issue.
I've learnt that decisions work out best for me when I've got enough information, asked for some input from people I trust and then taken some time to think – and get in touch with what I really wanted.
When I think about about some good decisions I've made I can remember exactly where I was when I made them – the car and shower feature heavily in these memories.
I've made some crap decisions too…and these also have common traits …when I chose what I thought was the sensible decision, or what I thought I needed to do. But they weren't what I really wanted. Gut feeling I suppose you could call it, features in my good decision making.
It's up to you.
Talk to the people you need, get their opinions, gather as much information as you need.
And also consider how you are going to make your choice.
Whatever you decide – it's your decision.
Like more career tips to go?